Glass knobs and handles directly from the manufacturer
Schöbel Crystal Glass produces as a manufacturer complete furniture knobs and furniture handles of glass, as well as single glass components and bases for glass handles and bath armatures.
Furniture manufacturers, kitchen furniture manufacturer and the fitting specialised trade receive here beside the broadly diversified assortment in knobs and handles of glass also individual series of bespoke design.
Catalogues – here you find an overview about all glass knobs and handles we produce
Online Shop – here you can order a choice of our furniture knobs and handles directly and comfortably on-line

Glass components and glass bases for handles and armatures
With Schöbel Crystal Glass you receive a huge number of handle components and base for door handles, furniture handles and bath armatures directly from the manufacturer.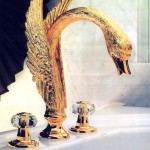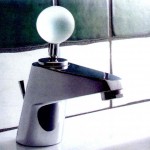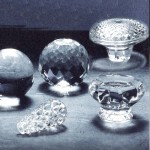 As manufacturers we produce after your own design and your own default individual components or complete handles and knob solutions. For the industry and the craft we offer a comprehensive service of the design up to the tool construction and the realisation – to complete your products with our glass and crystal parts, individualise or to revalue. Please ask…. it is possible for everything, coloured, matt, with punching, facetted, mirrored – for the door pull handles, the washing armature, the mixing armature, for the cutlery handle, the brush or the paper knife. We have much more glass articles at disposal than we can point here.
Thus knobs and handles of glass have proved themselves particularly in bath and shower, because the material is resistant to humidity. The unique optics of these hanldes lend a breath of luxury to every bath, armature manufacturers of the high class place on polished and faceted handle components with your noble and products.
Who is who is in our customer list, with pleasure we give to you suitable references.
Glass knobs and handles lend individuality to your pieces of furniture
The furniture handle collection of Schöbel Crystal Glass allows the individuation oriented to trend of your pieces of furniture. Discover many new glass handles to lend an individual air to your drawers, cupboards, chests of drawers, glass doors, shower doors and many other pieces of furniture and to express your personality.
With trendy design, abundance of forms and qualitatively high-quality processing our glass hanldes and glass knobs from own production create ambience and give to your pieces of furniture a face with personal mark. Wealth of ideas and a variety of variations make furniture handles and furniture knobs of glass an incomparable eye catcher. You receive the high comfort and the special haptics of glass handles, besides, completely, besides.
In our assortment you find a huge number of different glass handles for any use purpose, thus also as a glass door handle and as a shower door handle. Here beside kitchen handles of glass you find modern handles and numerous other furniture fittings from crystal. We offer you the nicest furniture knobs, cupboard, drawers – and, in addition, you have to let move door handles of glass and crystal in, always the possibility with us your own designs. Select to yourselves from our unique assortment your furniture handles and you also draw inspiration.
Glass handles
Whether as furniture handles, kitchen knobs or as shower door handles, the variety in glass handles is almost limitless – there are them in combination with the most different materials in all only conceivable forms, colours and implementation for any use purposes.
Kitchen knobs and handles of glass
In the kitchen of course more special value is placed of insensible, easy-care and above all also long-lasting materials. Everybody knows that it depends just in the kitchen on security. As regards design and colour one must enter with our glass kitchen handles still no compromises – no matter whether the decision precipitates in favour of a customary kitchen unit or individually of formed single pieces of furniture. Whether you prefer puristic glass bar handles or faceted crystal ball knobs which reflect the light in the spectral colours – everything is possible!
As manufacturers we supply famous kitchen manufacturers with our glass kitchen handles.
Traditional crystal glass knobs
Glass handles already have a long tradition. They offer an optically responding alternative to the best known, rather useful furniture handles from metal, wood or plastic. Handles and knobs lend to pieces of furniture like drawers, to cupboards, chests of drawers and chests often only her quite own charm. Thus many antiques by its individually decorated fittings and handles often receive only its unique "face". Got lost or damaged ornamental furniture knobs and fittings can be substituted, in the meantime, easily with replicas faithful to detail which optically hardly differ from the original. Our main attention lies here on the quality and the longevity which our products fulfil for which we guarantee as a manufacturer of furniture glass handles.
Furniture handles of glass
Would like you to lend to your home quite an individual mark? No subject – with the choice of the right handleyuo can change an insignificant piece of furniture in a unique object. In this regard no limits are set to your imagination!
Furniture knobs of crystal glass whether traditionally or in trendy design – we as a manufacturer guarantee respectable processing and an excellent handle comfort for you. Furniture handles of glass lend a special ambience to every living area.
Schöbel Crystal Glass produces a unique and varied assortment in handles and knobs for every taste and claim. Our assortment in glass handles and glass knobs is continuously extended.
The operational possibilities and the know-how of the last 50 years in the treatment and processing from hollow, pressing, level or glass bars meet all the wishes. Count on our craft talent, our creativity and the available TECHNOLOGY.