Glass components for the light construction
As a glass manufacture Schöbel Crystal offers countless punching – glass components for light producers and light designers
Glass balls: full glass / hollow glass balls crystal clear, coloured, metal-coated
Glass cubes: full glass / hollow glass cube crystal clear, coloured, metal-coated
Glass ellipses: hollow glass ellipses crystal clear, coloured, metal-coated
polished full glass pyramids
Glass bars
different glass profiles
varnished and metal-coated hollow glass articles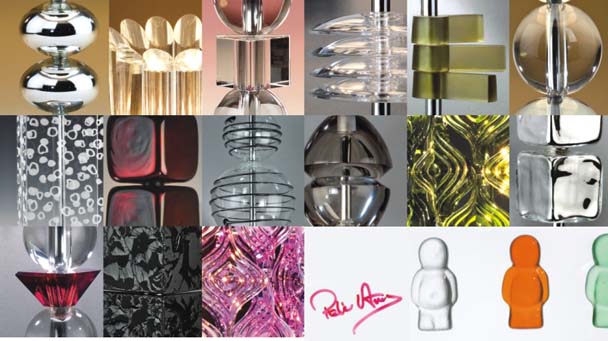 The Schöbel Crystal Glass manufacture produces lighting glass in the most different qualities, forms and colours. (Manufacturing & production)
Started with the traditional chandelier parts about hollow and pressed glass parts, about functional and decorative prisms, Fresnel lenses, convex and concave pressed optical gllass, costly precision optics and the easiest glass parts in downpour technology.
We offer a wide spectrum in glass components especially for the light construction. We produce these glass components in own standard or especially by custom design. During all the years we could collect a big fund in forms of these glass components for light construction. This encloses easiest standard forms like balls, cubes and ellipses and also complicated and atypical forms and special technical solutions.
As a manufacturer of glass components for the light construction we offer to lighting designers and light farmers a big choice of the most various glass parts. Our glass production allows quantity production, the manufacturing of small series as well as individual production.
By the big manufacturing depth, as well as by our huge horizontal range of production – as one of few still remaining German glass manufacturers – we are recommended for every need in the area of Lighting glass, glass components and light glasses – from the preproduction up to the great series – and from the phase of sampling to the finish product according to German Institute for Standardization ISO 90.